2023/2024 Indoor Season Program Information
---
---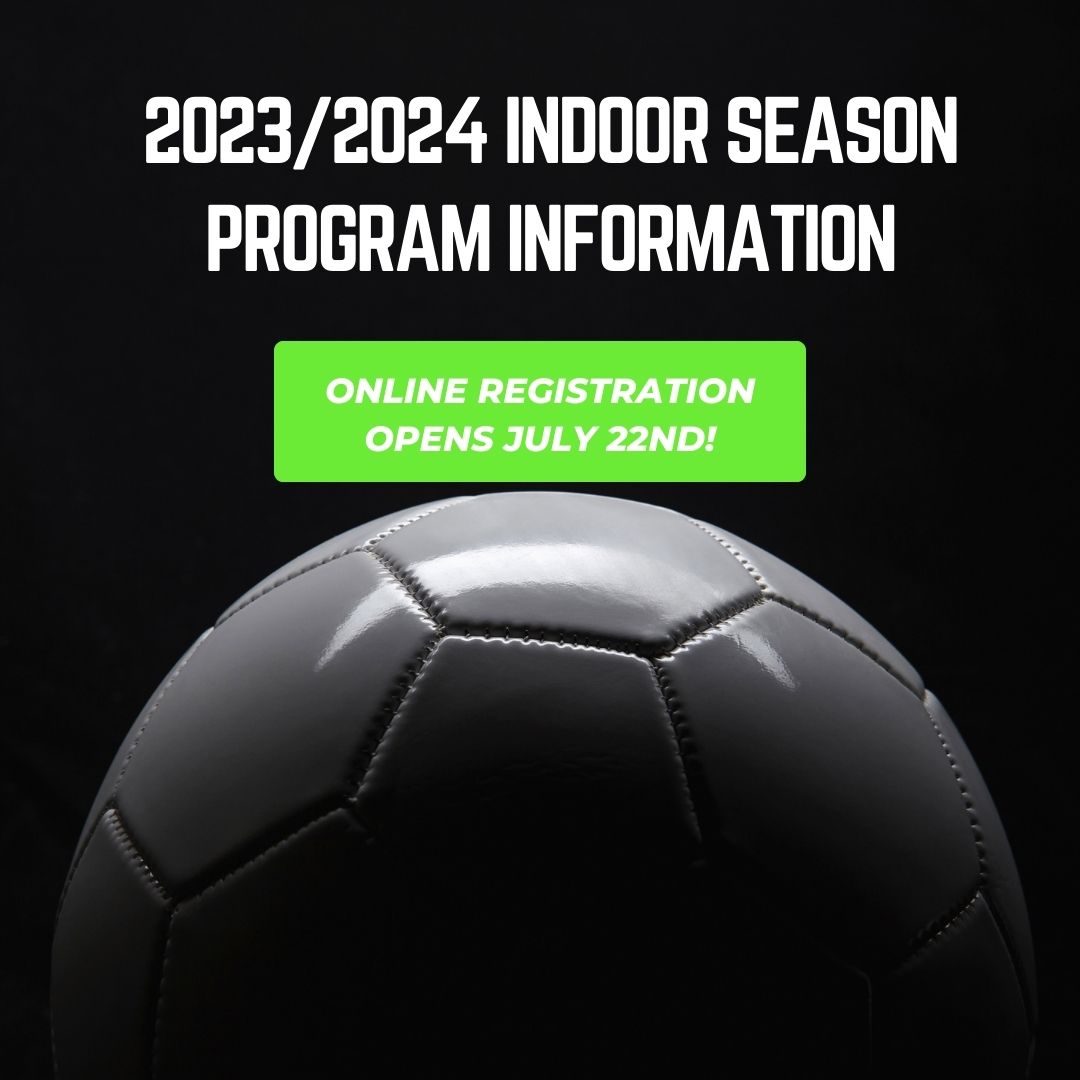 ---
Starting in the fall of 2023, the Excellence Stream will be rebranded as the Emerging Talent Center (ETC), and the Competitive Stream will now be known as the Development Center (DC). This decision was made after a thorough review of our technical programming, and we believe these new names better reflect our organization's mission, vision, and values.
The Development Center (DC) welcomes all aspiring soccer players from ages U11 to U17/18 who are eager to improve their skills. Our main goal is to help players enhance their individual techniques, develop their decision-making abilities, and cultivate their passion for the game in a fun and challenging atmosphere. The DC strives to create a supportive and welcoming environment where players can build their confidence and love for soccer.
The Emerging Talent Center (ETC) strives to bring out the best in young soccer players from ages U13 to U17/18. The primary objective is to identify and develop players with potential for advancement to higher levels. The ETC is committed to providing excellent coaching and support to help our participants reach their full potential, both on and off the field. Our approach aims to strike a balance between teaching advanced soccer skills, techniques, and tactics, and instilling professionalism, leadership, and confidence in all our participants. Together, we work towards the common goal of success and growth. To join the ETC, players must first be evaluated and offered a roster spot. This ensures all players are a good fit for the program and have the necessary skills to succeed.
The program information is now available for the Indoor 2023/2023 Season:
Online registration closes is August 31st for Under 9 and up. Under 5 and Under 7 registration will remain open until September 10th for the Fall Session and November 6th-December 15th registration will be open for the Winter Session. Late registrations will be accepted where there are spaces available and with permission of the Technical Director, Josh Hartl. Please contact our Registrar to inquire.
If you have any questions regarding registration, please contact the QC Registrar, Sarah Cooke, at registrar@qcsoccer.ca.
Josh Hartl
Technical Director
Queen City United Soccer Club