Wolverhampton Wanderers ID Camp
---
---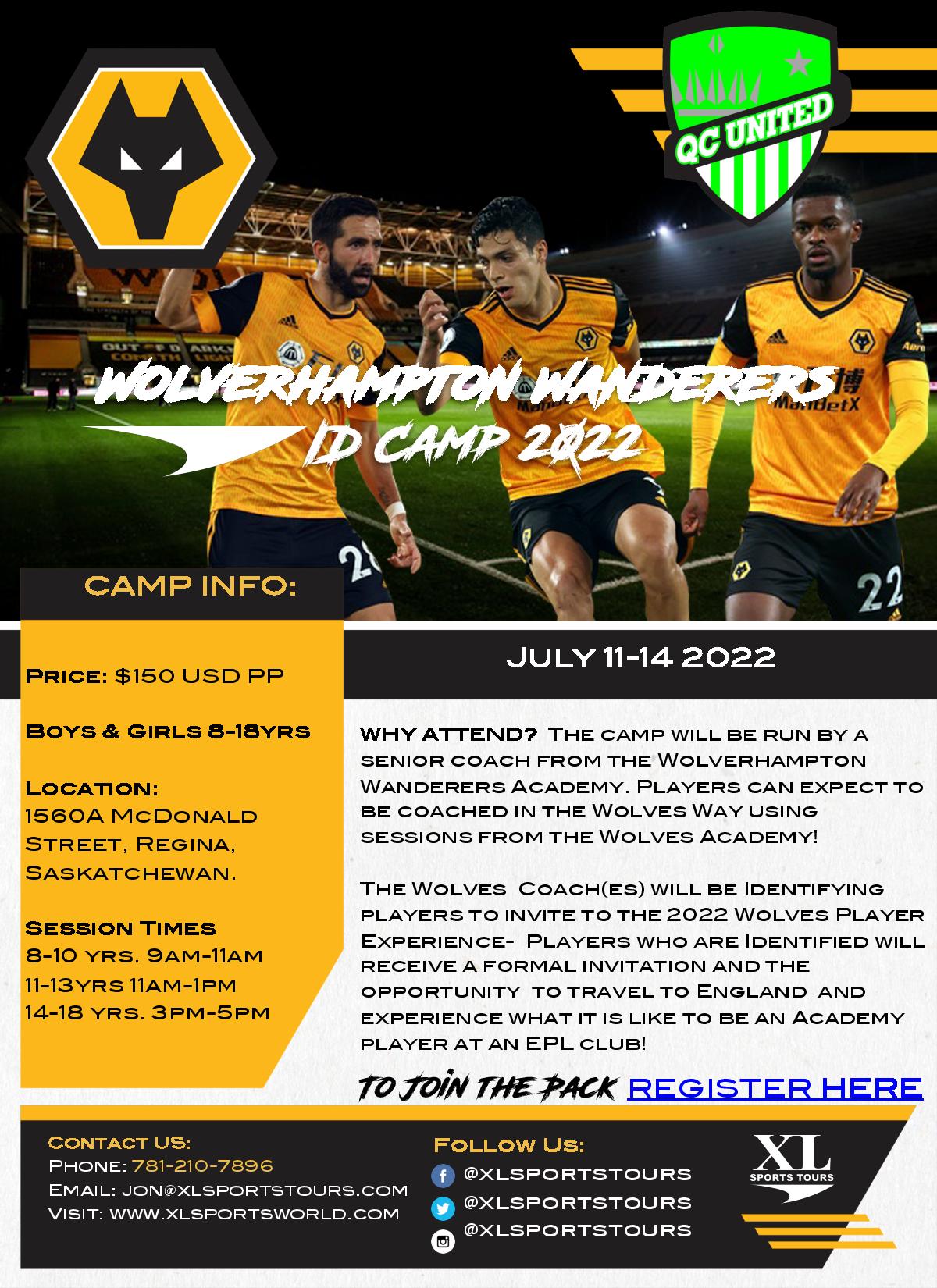 ---
QC United is excited to once again partner with the Wolverhampton Wanderers in offering the Wolverhampton Wanderers ID Camp 2022 July 11-14, 2022 in Regina for children aged 8-18 years old. Registration is open to anyone.
The camp will be run by a senior coach from the Wolverhampton Wanderers Academy. Players can expect to be coached in the Wolves Way using sessions from the Wolves Academy.
The Wolves Coach(es) will be identifying players to invite to the 2022 Wolves Player Experience - Players who are identified will receive a formal invitation and the opportunity to travel to England and experience what it is like to be an academy player at an EPL Club.
To register or for more information on the camp, please click HERE.